You communicate your research results to others primarily by publishing your results in peer-reviewed journals. Before beginning this process, keep a few things in mind, such as the impact factor of the journal you are interested in, how fast the editorial board will process your manuscript, and finally, the publishing policy of your university and any requirements determined by your research funder. 
When you are ready to publish your research, it is natural to want to select the journal where your research will have the greatest impact. As far as subject area is concerned, the journal with the greatest impact factor is probably the best choice; it is also most likely the journal your colleagues in the field will read. However, there are other factors to consider as well.
First, ensure that the journal you intend to publish your work in is covered by the major bibliographical databases, such as MEDLINE, Web of Science, CINAHL or PsycInfo. To find out which journals can be found in these databases, take a look at the databases in question. All journals covered by PubMed/MEDLINE can be found in NLM Catalog.
Important: check that the field Current Indexing Status says "Currently indexed for MEDLINE"!

For overall information about journals in general and the databases they are included in, we recommend Ulrichsweb. Search for the journal's name and click on the tab Abstracting & Indexing.
Remember that Karolinska Institutet's bibliometrics database, which is used in part to allocate resources, consists of citation data from Web of Science. It is therefore important for both you and your department that the journal you choose to publish in is included in that database.
A journal's impact factor (JIF) and other indicators are calculated using data from Web of Science. You will find this information in the subdatabase Journal Citation Reports. More information about citations, impact factor and other indicators can be found at Bibliometrics & verification.
Another factor to consider is whether your research funder stipulates open access publishing. You can read more about research funders' requirements on our page licensing when publishing open access.
The journal you choose should of course be relevant to your research topic. For suggestions on which journals to publish in, take a look at JANE – Journal/Aauthor Name Estimator. Copy and paste an abstract and retrieve a list of journals in your research area.
Other factors of interest include the percentage of submitted manuscripts the journal publishes, the journal's processing time from submitted manuscript to published article, and finally, if the journal accepts the type of article that you have written (i.e., review, case study, guideline, etc.) 
Publish research data strategically
You may also want to review how and to what extent you wish to make available or publish the data associated with your article or manuscript. Most major journal publishers offer recommendations and guidelines for data publishing.
Read more at Publish and share research data
Questionable publishers
Unprincipled publishers or journals, often referred to as predatory publishers, want authors' publication fees but offer no rigorous or reliable peer review. 
How can I ensure that the journal I want to publish in is serious and professional?
Make sure that the journal you wish to publish in has a rigorous and reliable peer review process in place. The editorial work a journal puts into any individual manuscript is a measure of its quality. In addition, all serious databases have solid quality control routines. If a journal is included in, e.g., MEDLINE, Web of Science, CINAHL or PsycInfo, it is a good indication that the journal has met the minimum quality standards.
We therefore strongly recommend that you determine whether or not the journal you are interested can be found in a serious database; this will also be an advantage in terms of your article's visibility, as researchers generally look for relevant literature in such databases.
Does this recommendation apply to all scientific disciplines?
This recommendation does not apply to all scientific disciplines. Not all research fields at KI are strictly medical. Demanding that your intended journal is covered by Web of Science or MEDLINE, for instance, is thus neither fair nor realistic. Some research fields, such as health economics, innovation diffusion or radiation physics, are not widely represented in Web of Science or MEDLINE.
However, even if your research falls outside the purview of these particular databases, try to ensure that your chosen journal can be found in a database that is relevant to your subject area, and that has proper quality control routines regarding editorial procedures and peer review. Worth noting here is that the popular search engine Google Scholar does not impose such demands on the material it makes accessible. 
If a journal is included in a serious database, the risk of being published in an unprincipled, predatory journal is minimal.
Using a predatory publisher to publish your article can in certain cases be seen as pure swindle.
 Can you trust the journal you're submitting your manuscript to? Contact
Publication support
, or use this checklist written by publishers and library organisations to make sure: 
thinkchecksubmit.org
.
Addressing recommendations
A not insignificant number of the publications verified in the Karolinska bibliometric system, as written by KI/Region Stockholm, are missing a recognizable KI/Region Stockholm address. Such publications cannot be identified as KI/Region Stockholm publications in bibliometric analyses performed outside of KI or Region Stockholm. They will not generate government funds or affect output indicators in rankings.
Recommendations from the Research Strategy Committee (only in Swedish):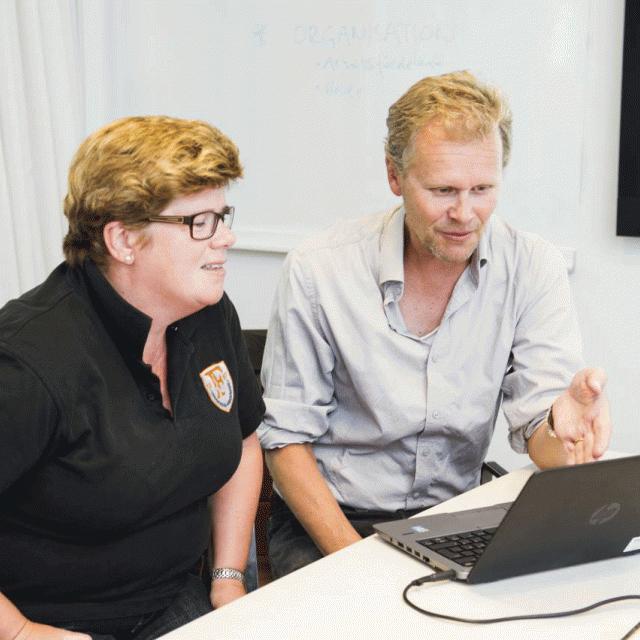 Contact us with questions regarding open access, bibliometrics, literature searching, publishing in KI Open Archive and strategic publishing. 
Last updated: 2022-05-06