As a student at KI, you can access the library's e-journals, databases and e-books no matter where you are. More information can be found on the Access page.
If you are outside KI's network and use the library's website, you will be asked to log in when you want to use a resource or service. You only need to log in once. As long as you have your browser open, you will have access to all the library's resources.
Home delivery
If you live outside the Stockholm area, we can send books to your home address free of charge. (The Stockholm area consists of postcode area 1.) The library pays postage for sending and the borrower pays return postage. You are responsible for returning material to the library. To take advantage of this opportunity, contact us. 
Do not forget to select "Home delivery" when you order books via reSEARCH.
You can also order a loan from KIB via your local library, usually for a fee.
Loan periods
Course books sent by post have a loan period of 11 days (7 days is the case for an on campus loan). If you renew, the loan period is extended by seven days. The loan period for other literature is 21 days.
Contact us
If you want help using the library's services from home, you can reach us daily by phone, e-mail or chat. From home you can also book a consultation with Academic Writing Support, receive guidance in information searching or get answers to other questions regarding library services.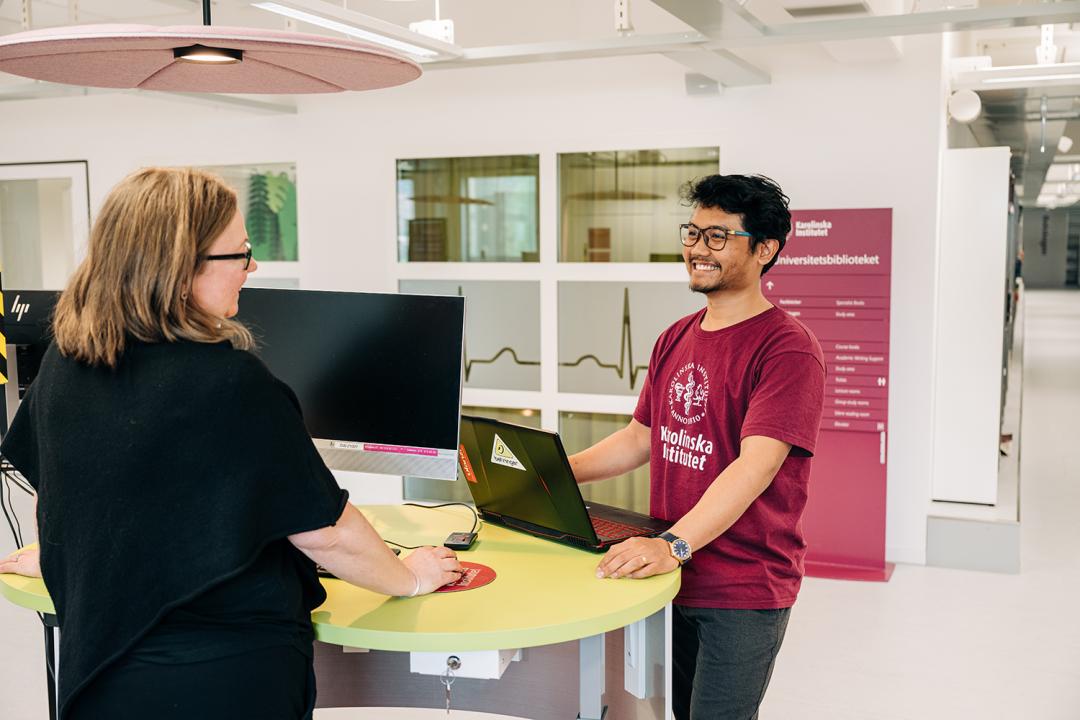 You are welcome to contact us through phone, chat or email.
Opening hours chat & phone