Copyright is the legal right that is initially held by the person who has created a piece of work. There are several different laws and regulations that determine how you may use works that are protected by copyright. There are also some exceptions to copyright, for example for students and teachers at universities and colleges.
Would you like to know more?
KI's legal office has made a general guide on copyright in order to guide you in copyright issues.
Exceptions for students and teachers
If you are a student or teacher at a university or college, certain exceptions to copyright may apply, according to the Bonus Copyright Access Agreement. The Bonus Copyright Access Agreement gives students the ability to copy, share and save copyrighted material digitally and analogue form for educational purposes. However, if you refer to this material in your own work, you must correctly cite the source. 
As a student/teacher at KI you are allowed to (for example):
download
take photos 
scan
print
copy in copying machines (a limited number of pages)
hand out hard copies
save copyrighted material digitally, for example on the university's closed network or on a USB-drive, etc.
share material on the university's closed network, via email, etc.
embed material in digital presentations
project and display material on a screen.
teaser
Sometimes it may be wise to take advantage of all the imagery available online under a CC license. The different CC licenses give you the right to use the material in different ways, so check carefully how it can be used, and as always be sure to cite who created the material! Here you will find a list of some of the databases that publish CC-licensed material.
Find the creator
Sometimes it can be difficult to know who owns the copyright to an image, for example. In the case of images that appear in scientific journals, it may be the publisher who owns the financial copyright, while the photographer may retain the nonprofit copyright. If you are unsure about what rules apply, contact both the publisher and the creator with a request. When contacting the creator to request permission, you must inform them about the context in which the image will be used, and by whom. Save the email as proof of your conversation. If the author is not available, you may not legally use the image. As with any other material, you must always cite any sources you use.
If you want to know more about copyright and Creative Commons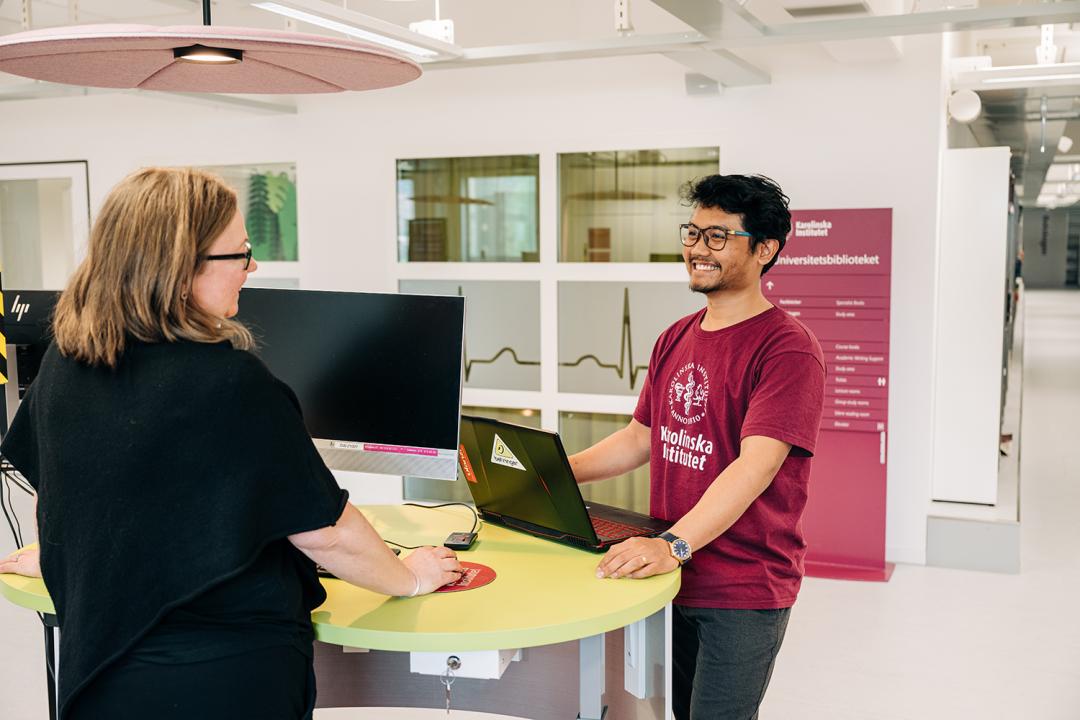 You are welcome to contact us through phone, chat or email.
Opening hours chat & phone
Last updated: 2021-11-29