Guidance in information searching & reference management
Are you looking for scientific articles or writing references and need advice on how to go about it? If you are a student or employed at KI, you can get drop-in support from our librarians. More advanced issues may require a booked consultation. 
Drop-in support
If you are a students or doctoral student at KI, you can visit our drop-in support and get help based on your questions. You can get help searching the literature or managing your references.
Drop-in with librarians in Zoom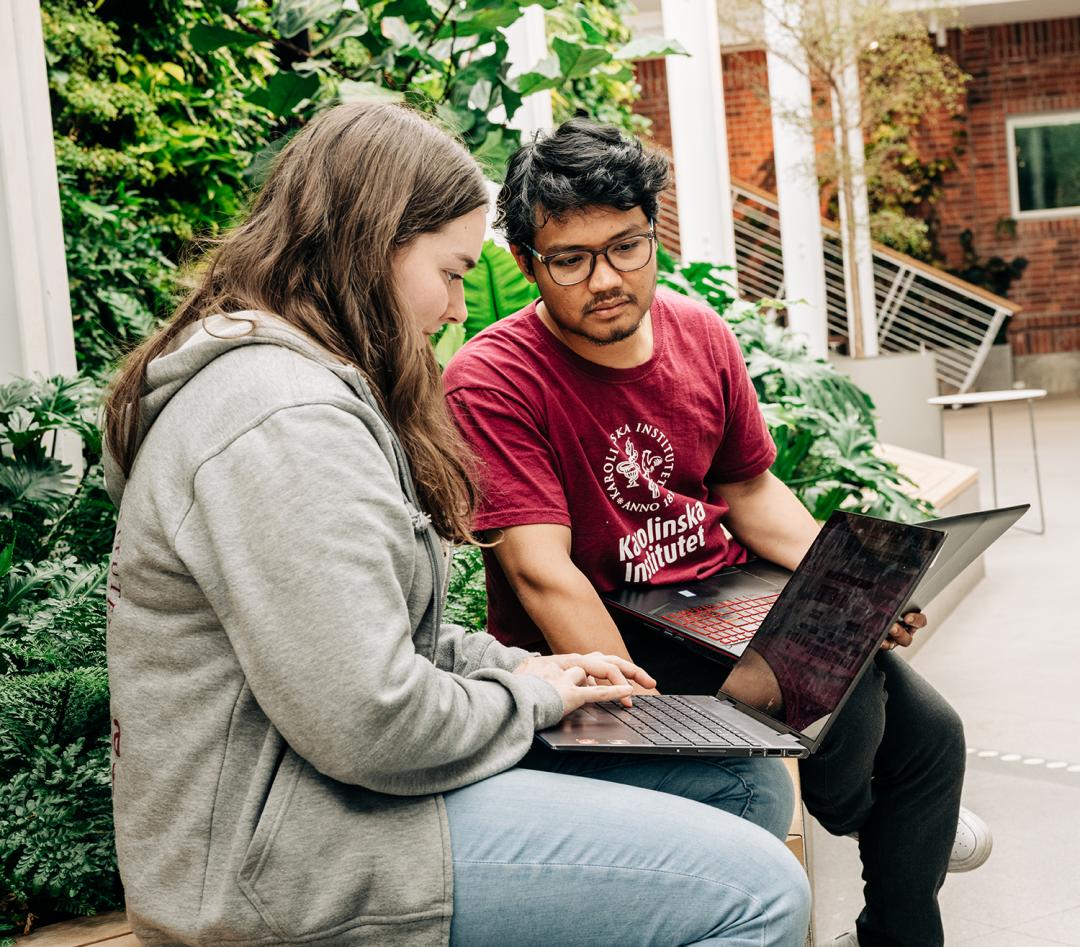 Drop-in with librarians in Zoom
KIB's drop-in quick guidance online via Zoom where you can get help with searching scientific literature and managing references. The password is KIB.
Opening hours
Booked consultations for students
As a student at Karolinska Institutet, you can book a one-hour consultation in information searching. Due to the coronavirus, we currently only offer meetings online. During a meeting, a librarian can help you find appropriate keywords, structure the search strategy and select databases for your topic. We can also support you in the use of reference managing in EndNote Online and Zotero, though that support does not extend to technical problems. Please contact EndNote Online's own support or Zoteros own support if you experience technical issues.
You must book your appointment at least two days in advance. 
We recommend that you take a look at the web page Searching for information before the meeting.
Please cancel any booked consultation you cannot attend so that someone else can book it instead.
Booked consultations for researchers/doctoral students
If you are a researcher or doctoral student at KI, you can book a consultation in various matters regarding information retrieval or reference managing. 
Booked guidance via Zoom
Guidance via Zoom means that you get guidance online. The link to the virtual meeting room will be sent to you before the meeting. Just click on the link to get to the meeting room. For the guidance to work optimally, you should sit at a computer with access to a webcam and microphone. In all other respects, the online guidance works almost the same as on campus.
Workshops
You can also attend workshops in information searching and reference management held by the library.