During your studies, you will be expected to write a variety of academic texts, ranging from a literature review to your thesis. To succeed in your studies and effectively communicate your research to others, your texts need to adhere to academic conventions regarding structure, style and the correct use of sources.
Academic Writing: Video Tutorials
In these video tutorials, created by Academic Writing Instructor Anna Borgström, receive hands-on tips on how to improve the structure and cohesion of your texts.
The Structure of Academic Texts
Of the stylistic features that help you achieve clarity in your text, structure is perhaps the most important. The structure of your text should make it easy for the reader to find the content they are looking for and understand it. To achieve this, you have to work on several levels, from how the text works as a whole to how sentences are constructed and connected.
Would you like to know more?
Academic Language
Language in an academic text should be objective, concise and precise. Objective language allows readers to assess information for themselves, while concision allows readers to focus on content. Precision entails using exact language and scientific terms correctly as well as consistently. Achieving all three will allow you to communicate your research to others effectively.
Using Sources
A central aspect of writing academic texts is using sources. Using sources correctly shows your reader that you know your field and are able to build on previous research. You must always acknowledge any material that is not your own by providing a source.
Would you like to know more?
External Resources
Here we have collected a a list of external resources you might find helpful as you write.
Academic Writing Support
Academic Writing Support can help you improve your academic writing skills. Make an appointment and receive individualised help with your text, in person or online.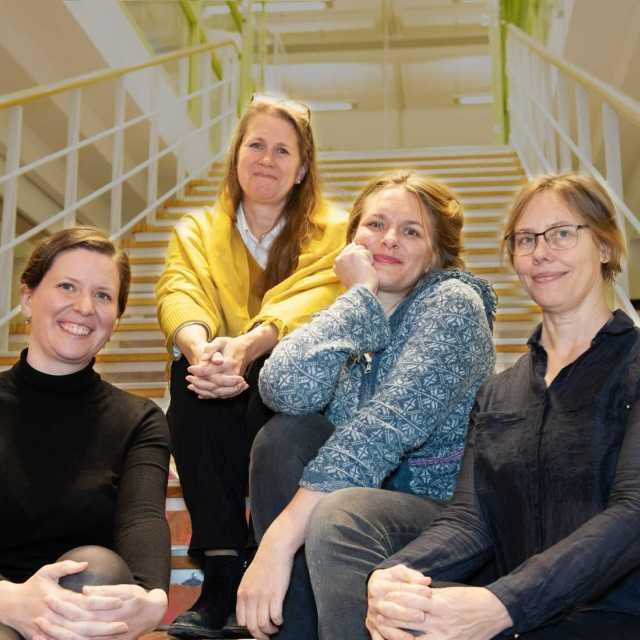 Academic Writing Support helps you improve your academic writing, reading and oral presentation skills, as well as your popular science writing. 
Last updated: 2021-12-08