Environment, climate and sustainability at KIB
KI's Strategy 2030, which is inspired by Agenda 2030 and the global sustainability goals, directs all KI departments (and their equivalents) to take responsibility for integrating environmental concerns and sustainability goals into every aspect of their operation. Sustainability must be reflected in organizational goals and mission statements. Climate impact must also be measured and followed-up on.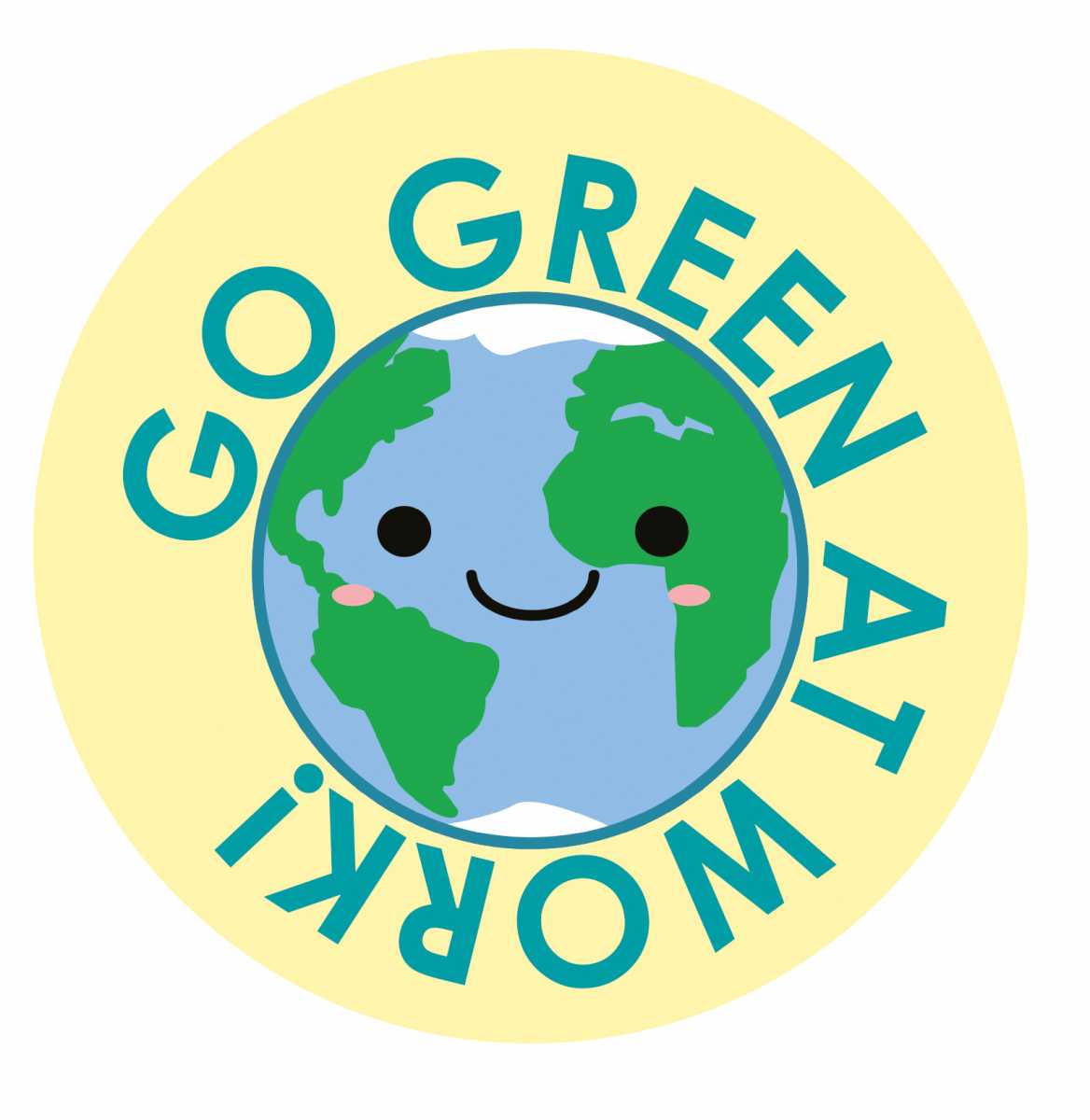 Vegetarian as the standard option
In 2018, KIB introduced vegetarianism as the norm, that is, that vegetarian food would be the default choice when it comes to staff events and other library activities that involve food. Since September 2020, vegetarian food has become the standard for all food paid for by the workplace. This way, responsibility is organizational rather than individual, which is a fairer approach. It will also be "easier to do the right thing", which is something KIB advocates in all its activities and services.
Making vegetarian food the standard is in line with recommendations from the Swedish Environmental Protection Agency, Livsmedelsverket and a number of research studies, such as The EAT-Lancet Commission. It is also in line with KI's guide to sustainable events.
Sustainable activities and guidelines at KIB
All employees at KIB have the opportunity to choose a Fairphone as a work phone. A Fairphone has a significantly lower environmental impact than other mobile phones, such as recycled materials, modular, repairable design and a replaceable battery with a long life.
KIB is an active part in the planning group for KI Sustainability Day, an annual day that draws attention to various aspects of sustainability. In 2019, the theme was Sustainable food and for 2020 Sustainable consumption. In 2020, Sustainability Day was held online due to COVID-19.
KIB conducts bibliometric analyses of research in relation to sustainability. We also conduct systematic reviews in this area for KI researchers.
In our professional skills training initiatives, we have had lunch lectures, staff meetings, and provided study materials on the environment and sustainability to our employees, who are thereby encouraged to deepen their knowledge of these areas.
KIB provides a central and open space in which research on sustainability can and  has been presented through exhibitions and lectures. 
KIB is currently the place where the 17 cubes about the UN's global goals are located (in Flemingsberg). The cubes are used to draw attention to the global goals, and are moved around for different events. The cubes can be booked and used by everyone at KI.
KIB encourages students to scan instead of print material. KIB encourages employees to read material on digital tools instead of printing.
When KIB plans for potential conferences, all conferences are given a CO2 figure to demonstrate what the conference will mean in carbon dioxide emissions from travel and subsistence. The conferences in Europe that can be traveled to by train will have a green label titled Train possible. Attending a conference online is encouraged.
KIB strives to reuse furniture and materials as much as possible. In new purchases, priority is given to sustainable materials.
When procuring, we follow KI's guidelines on sustainable procurement.
KIB buys plant-based milk alternatives for our organic coffee.
KIB recycles as much as possible.
KIB plans to review technology purchases and plan strategic measures to extend the life of existing technology or perhaps rethink the purchase of new technology.
Responsibilities central to KI
The University Library has specific areas of responsibility, as detailed in KI's action plan for climate and environment (not yet implemented). The University Library shall:
Ensure that information provisions are in line with updated learning objectives, including a focus on health in relation to climate and environment.
Investigate the possibility of conducting bibliometric analyses linked to research in a more systematic way, and with a focus on health in relation to climate and environment.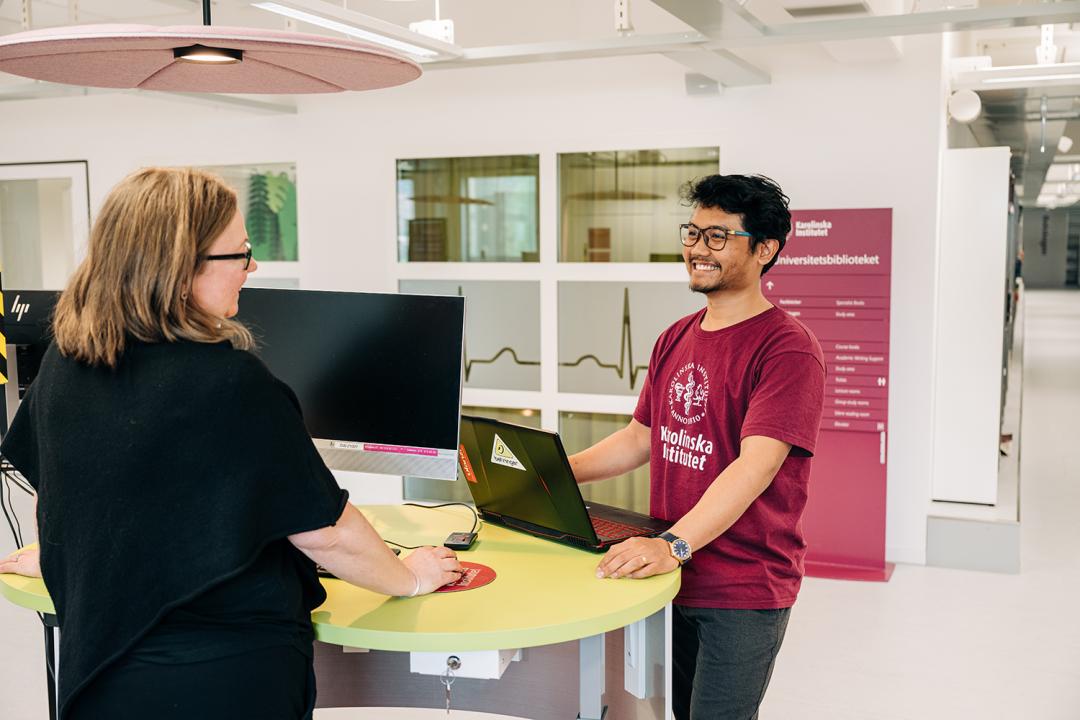 You are welcome to contact us through phone, chat or email.
Opening hours chat & phone
Last updated: 2021-12-08